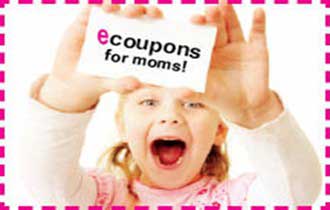 There are several internet sites that I have recently discovered that help you get extra savings with e-Coupons. You simply go to their site, register, then load your grocery store loyalty cards with coupons for the items you plan to use. The amount of the coupon will be automatically deducted when you swipe your loyalty card at checkout. These coupons are especially good for people who do not want to take the time or hassle with clipping coupons. E-coupons are regualarly updated and the companies e-mail you when this happens so you can load new coupons. Supposedly you can use either a paper coupon or an e-coupon, but honestly I've been allowed to use both and gotten some awesome savings!

Tips:

1. Load as many coupons as you may use. I have purchased items forgetting I loaded coupons for them only to see extra savings at check out!

2. Give coupons time to load before going to the store. It's not instantaneous.

3. Sites allow you to print a list of coupons to take with you before going to the store. I find this wastes a lot of paper and ink (expensive), so I try to check the site before I do my regular weekly shopping trip.

4. If you have high value paper coupons, you may want to hold off loading lesser value e-coupons. If the store won't allow you to use both paper and e-coupons remember the e-coupons will automatically be deducted (and you won't be given a choice which to use.) I can't vouch for individual store policy, but like I said earlier I have always been allowed to use both.

5. E-coupons cannot be doubled like regular coupons. This is not an issue for me as the only store in my area that doubles coupons is Albertsons, and they do not participate in these programs.

Here are the sites I am using:

Shortcuts
: They offer easy to load grocery coupons that you can use at both Kroger and Safeway affiliates.
I don't have a Kroger in my area, but I was allowed to use my Fred Meyer card. I loaded my Fred Meyer card number under the Kroger Plus card and it has worked!
Cellfire
: You must have a cell phone to register for this site to load your grocery store coupons. You log in with your cell phone number and year of birth. This site also offers non-grocery coupons which you would use in conjucture with your cell phone. When using this site for groceries, these coupons also load directly onto your store loyalty cards.
I just found out you can add your Fred Meyer card by using a zip code that has a Kroger Plus. I had to use another cell phone number, but I entered my mom's zip (Fort Worth Texas 76137) and it worked. Thanks
Boise Bargain Babes!
P&G eSaver
: This site lets you load coupons for Proctor & Gamble products to both Kroger and Safeway affiliate loyalty cards.
Upromise
: This site also allows you to register your store loyalty card for e-coupons, but instead of taking money off your purchase, it puts the amount of the coupon into an account for college savings. I have heard mixed reviews about this site, but in my opinion every little bit helps so I am giving it a try.
Please leave me a comment if you have any experience with this site!
I hope this fairly new way of couponing works as well for you as it has for me!